Online Arcade Games
The heyday of arcade games was during the 1970s and the 1980s. Numerous venues across the Western world featured those machines. They were installed not only in amusement arcades but also in restaurants and bars.
When home video game consoles took over, the popularity of arcade games started to decline. Although they remained in demand in the Eastern world, the graphics, low cost, and above all, availability of home consoles overshadowed them.
However, the virtualization of the gambling industry has made arcade games available as well. Thanks to the convenience online gambling offers, you can now enter a virtual amusement arcade and reminisce about your favorite games (or get to know them in their new form). The new era of gambling hasn't just modernized games — it revived some of them.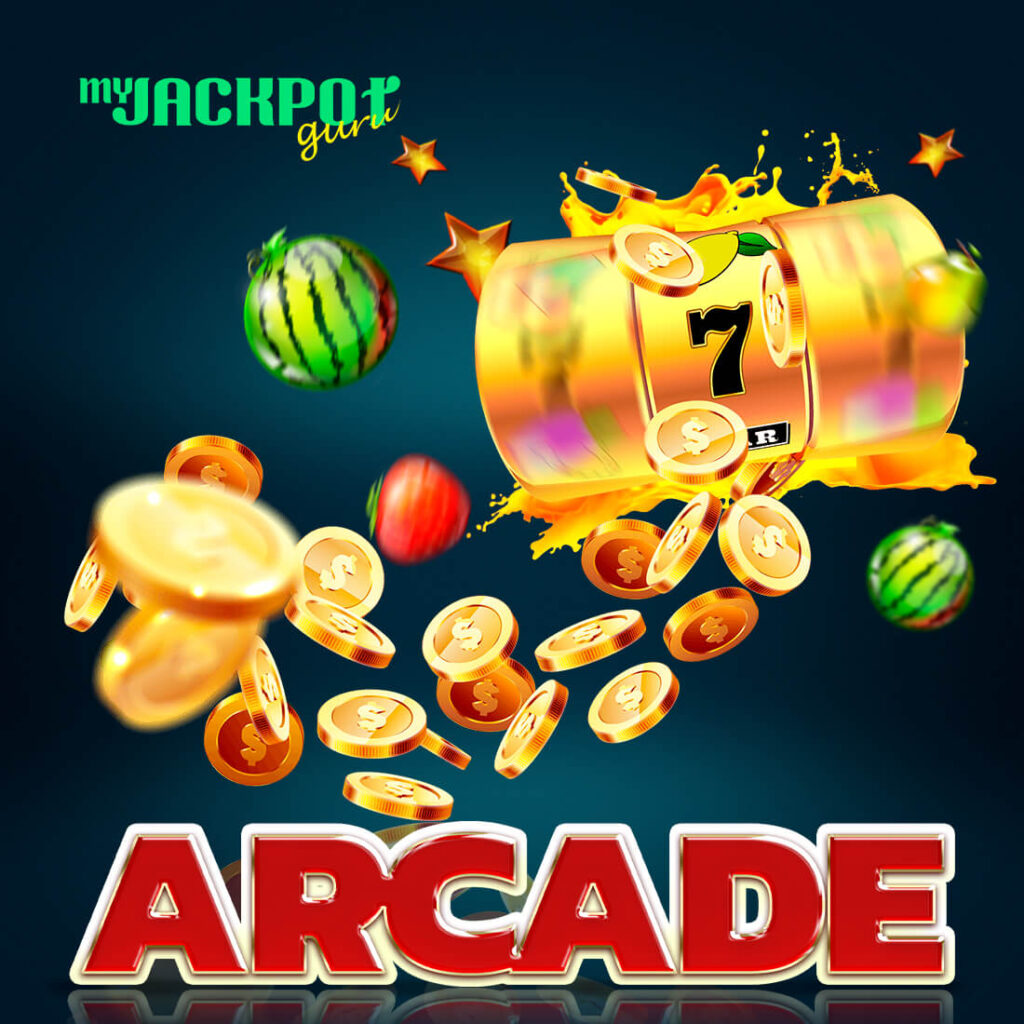 Without any further ado, let us take you down the memory lane and present to you online arcade games. They represent the perfect combination of vintage and modern — the crossover between old and new.
Arcade Games through History
Even though arcade games reached the peak of their popularity during the '70s and the '80s of the 20th century, they had originated before that time. The original pinball machines appeared in the 1930s. They were considered games of luck due to the lack of user-controller flippers.
Pinball machines were followed by electro-mechanical games in the 1960s. The latter are, in fact, forerunners of arcade games we know and love. They resulted from the first video game ever invented — "Spacewar!"
Pinball machines, electro-mechanical games, and video games are all arcade games. However, they all differ among themselves. So what features do they share? What makes a game an arcade game?
Arcade games are characterized by simplicity, intuitive controls, and short levels that quickly increase in difficulty. The focus in on gameplay instead of a story. The setting of the Arcade dictates the nature of the game — a player is renting it for as long as they can keep their avatar alive (or until they have no more tokens).
Although they were temporarily overshadowed due to the expansion of home video game consoles, arcade games have started gaining popularity yet again. Namely, many independent software providers have been developing games in the arcade genre specifically for the internet.
The expansion of the internet did more than just set a new path for casino gaming — it created a whole new environment for the Arcade. In fact, there are numerous amusement arcades you can access through your computer or phone screen. They are virtual arcade venues that hold games designed to run directly in web-browser.
Free Play vs. Real-Money Play
Similarly to most casino games, you can play arcade games online for free or for real money. The concept is simple — free play guarantees fun, but it's neither profitable nor risky (you neither invest money nor win it). Real-money play, on the other hand, requires you to sign up to a website and make a deposit. It implies a certain amount of risk, but it's that much more exciting than free play because there's a chance you may win.
The choice is yours, and it depends on the way you view gambling. Free arcade games can take you back to simpler times if you feel nostalgic. You can think of them as a pastime that evokes memories. Moreover, free play can serve as an opportunity to browse through a website's selection of games and see which ones may be worth your money.
If you decide to play arcade games (or any games) for real money, make sure to do so at a reputable online casino. Only safe and secure gambling can be both fun and potentially fruitful. You should only register at a regulated website that uses encryption to protect the players' personal and financial information. Fortunately, you can have any online casino reviewed for you — you just need to browse the internet.
Old or New?
The virtualization of the industry has enabled gambling enthusiasts around the world to play their favorite games whenever they want ("favorite" being the operative word). If you're from an older generation of arcade fans, you must have your favorite game. Luckily for you, online doesn't always mean new. There are numerous retro arcade games available for online play.
However, if you haven't had a chance to visit a land-based arcade venue, you have no memories of classic games. In that case, you may find new arcade games more appealing than the old ones.
Parting Words
Whether you may be a gambler or not, if you're into dynamic games, you should browse through the selection of online arcade games. There are classics, new editions, free games, and the ones you can play for real money. The internet isn't just a door that leads to novelties — it can serve as a portal to the past.